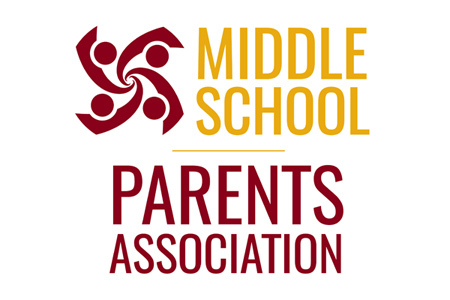 MSPA What's Happening - March 23, 2020
Wendy Derzawiec
Monday, March 23, 2020
What's Happening

March 23, 2020
---

Letter from the Presidents

Dear Parents,

The MSPA continues to post updates on its

Facebook Page

. Please invite all CEMS parents to join us on Facebook. We have also opened the page to all parents who may need support, or have resources, or ideas for our new found roles as support teachers, while our students homeschool. Please post with your questions about school work, or offerings of resources and materials for classwork and projects. If you are feeling overwhelmed by your new teacher status, would like some suggestions, advice, guidance, please let us know. We can guide you the help you need to make it through these next few challenging weeks.

Our next MSPA meeting is scheduled for April 14 at 6:30 pm. We will be meeting via

ZOOM.us

. Meeting ID is 517-317-3431. Zoom is free and can be used on any computer, smartphone or tablet.

We are continuing to plan events for the end of the school year until we are otherwise told not to. That said, we'd like to gather a committee together for the 8th grade celebration. It is basically three major components. The actual celebration at school (remember the 4th grade celebration?), a slide show, and a dinner/dance. Jen Pollick will host a

Zoom

meeting to gather whomever would be interested in coming together to celebrate the 8th graders. Join Jen on April 1 at 7pm. Meeting ID is 517-317-3431.

Just a reminder if you are not receiving emails from the school or district please check you PowerSchool settings.

Quick Links:

Cape Elizabeth School Department

https://www.cape.k12.me.us/o/cems

MSPA

Facebook Page

Sincerely,

Heather Reeves

and

Jennifer Pollick

Co-Presidents
---
Hannaford Grocery Card Fundraiser

Hannaford grocery card Fundraiser Update: Participants using their Hannaford pre-paid gift cards raised $205 in March for the schools - we receive 5% back from our bulk orders each month.

The next deadline is April 9th, I will be continuing the program through the school closure as several participants have written out their checks for the entire school year.

** If you would like to send in a check to continue your participation or if you would like like to join the program, you can drop off forms and checks in my home mailbox instead of the school office**

Please drop off checks and forms to 6 Pheasant Hill Road (like the bird), Cape Elizabeth.

For questions please email Laura Allen at allenlaura207@gmail.com. Stay safe and be well!

See here how your child's Chewonki fundraising is going.
---
Download the ALL-NEW Box Tops app and just scan your grocery receipt.

Get the app at: https://www.boxtops4education.com
We will still be collecting paper Box Tops and dimes all year! Next Collection Date, Last Day of School.
CEMS/CESD PROGRAMS AND ANNOUNCEMENTS
From Cape Elizabeth Middle School
March 22, 2020

Dear Parents/Guardians

As we prepare to enter week 2 of school closures, I want to thank you for all of your support and patience. We now know the closure will last through April and students will continue learning at home.

We utilized last week to make connections with students and identify their availability for virtual learning. This week we will be meeting to share successes of last week and identify the best platform to use moving forward. Each student will be invited to join their teacher and classmates for a virtual learning opportunity this week. This is designed to create a common experience for our students and open the doors for future lessons. I will be updating you following our staff meeting with more concrete next steps.

If you or your child need anything, please reach out to me or their teachers anytime. The overall health and well being of our community remain our top priority.

Sincerely,

--
Troy Eastman
Principal
Cape Elizabeth Middle School
---
Mark Your Calendar!
Festival of Curiosity
Friday, June 5, 2020
This year, activities will be in small groups, and students will register for their top picks in April. BUT, we still need a few $250 supporters to help pay for our more expensive programs. Let's not cancel our jaw-dropping activities because of a lack of funding. Besides, this is an excellent advertising opportunity for sponsors. Your logo will be on our student hand-outs and listed in our Cape Living Magazine article and on posters. And the planning committee will be eternally grateful!

Here's a list of our current line-up

Athleta
Boston Museum of Science Traveling Programs
CE Fire & Rescue Dept
CELT
CE Police Dept
Crisp Fitness
Curious Creatures
eco-maine
Engineers Without Borders
Diversions Games & Puzzles
Dr. Paul Frey on cardiology
Fort Williams Park with Andrea Southworth
Fresnel Theater on leadership & improv
Hollis Gun & Rod Club on outdoor survival
Pam Garramone on the Science of Happiness
Todd Gutner on weather reporting
Steve Green on money matters
Mitch Lench on aqua farming
Let's Go 5-2-1-0
Lucas Tree Experts
Kara Leopold on debating
Peter McCormick on electrical engineering
PATHS on woodworking
Dr. Alan Picarillo on neonatal care
Ready Lobster
Rick Rosu-Myles on talking NBA stats
SailMaine
Mike Schoenbaum on raspberry pi
Tom Stoughton on ultimate frisbee
Thomas Memorial Library on riddles
The Honey Exchange on beekeeping
Tim Trachimowicz on flavors around the world
Whalemobile
Woodard & Curran on water filters

Isn't our Cape Community amazing? So many are willing to enhance our students education.
If you would like to join our line-up or are willing to sponsor, please let us know asap. We would love your support! festivalofcuriosity@gmail.com

Lastly, a special thank you to IDEXX, CyberNorth, Monica Dambach at Portside Real Estate Group, The Lumbery, and one generous grandma for already providing financial support.
Community Events and Programs
Copyright © 2019-2020 MSPA, All rights reserved.
Our mailing address is:
14 Scott Dyer Road, Cape Elizabeth, ME 04107
www.capemspa.org