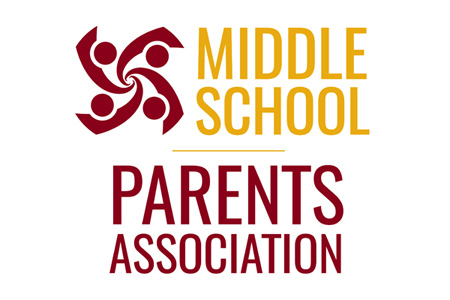 MSPA What's Happening - May 31, 2020
Wendy Derzawiec
Monday, June 01, 2020
What's Happening
May 31, 2020
---

Letter from the Presidents



Dear Families,

We hope this email finds you and all of your family healthy and safe.

As we begin the last week of school we would like to say thank you to ALL of the faculty and staff at the Middle School. We know what a challenge it has been to shift to a completely different style and method of teaching our students. We know that like us you have found it difficult at times. But from the bottom of our hearts we say Thank you. Congratulations to Lisa Leonard and Deb Casey on your retirements!!

We'd also like to welcome our rising 5th grade families. If you have any questions or concerns or just curious about 5th grade in general, we are here to help you navigate this year's untraditional transition. Our children have all made the leap from Pond Cove to the Middle School and they have survived it (and so have we). Please don't hesitate to reach out. Our emails are on the signature off this letter.

The student council has chosen this week to be Spirit Week! Get out your Red, White and Blue, your Hawaiian shirts and your cape wear.

Many have reached out over the past few weeks asking about 8th grade celebration. There is a committee working diligently to make sure there is a celebration and their message to everyone is: "8th Grade Celebration is in the works! Stay tuned for details and a date coming this week."

The MSPA is looking for ideas and new ways of fundraising in the coming months of continued social distancing. We not only would love your ideas, but the help to launch and bring to fruition your ideas. As many of our fundraisers depend upon us getting together in large groups, we know that many of these events may not happen next year. We fundraise for Teacher Grants, which bring new and exciting programs to our students. Some fundraisers have been, mum sales in the fall, gift catalog sales in the winter, etc. Please reach out to Heather and Jen we welcome your input and help.

2020-2021 MSPA volunteer positions available:
Newsletter editor (mail chimp)
Facebook/social media editor
Website editor (WordPress)
The previous positions could all be done by 1 person - and would take about 1 hour per week of time total
Arts and Crafts Fair Co-Chairs and committee members (November 7th is the tentative date for the fair)
Basketball Bonanza Chair (March, 8th grade)
Basketball Bonanza Raffle Chair (5th grade)
Basketball Bonanza Concessions (6th grade)
2021 8th Grade celebration chair and committee members (June)
Enjoy the start of the summer!
---
Clynk Bag Delivery!
We have lost a lot of momentum behind CLYNK! CLYNK bags are still available even though the school is closed! Just email Sheri Bragg at
sheribraggme@yahoo.com
with your address and the graduation year of your child (ex current 7th graders are class of 2025) and how many bags you want and she will drop them off directly to you. Please continue to CLYNK through the Summer!!
---
Hannaford Grocery Card Fundraiser May Update: Cape families using their Hannaford pre-paid gift cards raised $127.50 in May for the schools! Hannaford gives 5% back from our bulk orders each month. The next deadline is JUNE 4th!



Need to entertain the kids? Why not stage a "cooking class" in your kitchen? Purchasing items with a Hannaford prepaid gift card will directly help the outdoor programming at Cape!
Check out this yummy food link! from Hannaford for some great ideas!

**If you would like to send in a check to continue your participation, or if you would like to join the program, you can drop off this FORM and your check in my home mailbox instead of the school offices.** Please drop off checks and forms to 6 Pheasant Hill Road (like the bird), Cape Elizabeth.

For any questions please email me at: allenlaura207@gmail.com. Stay safe and be well!


See here how your child's Chewonki fundraising is going.

---
Download the ALL-NEW Box Tops app and just scan your grocery receipt.

Get the app at: https://www.boxtops4education.com
We will still be collecting paper Box Tops and dimes all year! Next Collection Date, Last Day of School.
Community Events and Programs
Copyright © 2019-2020 MSPA, All rights reserved.
Our mailing address is:
14 Scott Dyer Road, Cape Elizabeth, ME 04107
www.capemspa.org