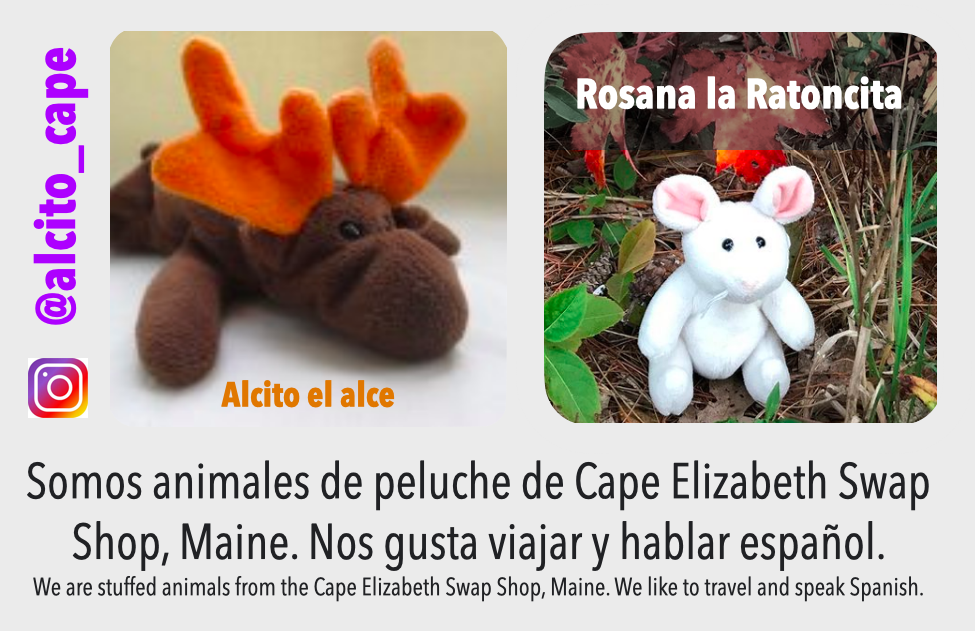 Have you met Alcito and Rosana?
Jonathan Werner
Tuesday, December 08, 2020
We've all experienced the excitement of discovering a treasure at the Swap Shop. But there probably aren't very many that have gone on to tour the world! And even fewer who have made such a big difference in CESD education as Sra. Dana's little friends, Alcito the Moose and Rosana the Mouse.
"I have met more people through these two," Sra. Dana explains. "People see me taking photos of these two guys and they stop and ask what I'm doing." People are so excited to hear about her teaching and to learn about the journeys these stuffed animals have been on that they end up really talking and getting to know one another. Several have even made generous offers of international connections. "I made both of my partner school connections through teachers I met while photographing my little friends!"
And they're not just world travelers. They also enjoy local sights and flavors -- and even do some cooking themselves! Want to learn more about Alcito and Rosana and their globe-trotting fun? Follow them on Instagram @alcito_cape And thanks Sra. Dana for sharing their adventures with us!